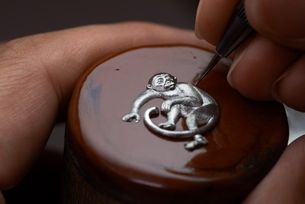 Nach dem chinesischen Mondkalender beginnt im Februar 2016 das Jahr des Affen! Nach einer Legende soll Buddha die Tiere zum neuen Jahr zu sich gerufen haben (andere Geschichten sprechen von einem Tierrennen), und den 12 Tiere, die kamen wurden jeweils ein chinesisches Jahr gewidmet. Der Affe gilt als schlaues und flexibles Tier.
Der Uhrenhersteller Vacheron Constantin hat anlässlich des chinesischen Jahres des Affen ein limitiertes Sondermodell mit Affensymbol auf dem Ziffernblatt aufgelegt. Beide Modelle sind jeweils 12 mal verfügbar.
Men's Individual Fashion wünscht allen chinesischen Lesern ein gutes neues Jahr des Affen! Möge Erfolg, Gesundheit, Freude, Harmonie, Geld, Glück, Geschick und eine glückliche Familie mit Ihnen sein.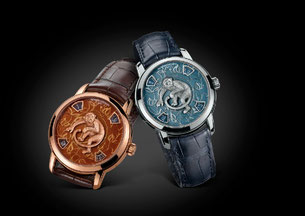 The year of the monkey
According to the Chinese lunar calendar early February 2016 the year of the monkey commences! A legend says that Buddha called the animals to visit him for New Year (other stories tell about a race between the animals). It is, however, common sense, that the 12 animals who showed up got awarded one Chinese Year. 
The monkey is doomed to be a smart and flexible animal. At the occasion of the Chinese Year of the Monkey, the watch manufacturer Vacheron Constantin crafted a limited edition of watches displaying a monkey. Of both models 12 timepieces are available.
Men's Individual Fashion wishes all Chinese readers a lucky year of the monkey! May success, health, joy, harmony, fortune, luck and a happy family be with you in the year to come.