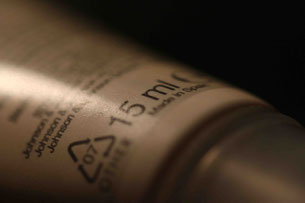 Viele Kosmetikhersteller geben in Magazinen und bei Einkäufen Probegrößen kostenlos ab. Das ist immer wieder eine schöne Sache kann man doch probieren. Diese Probegrößen eignen sich auch hervorragend als Reisegrößen.
Beachten sollte man allerdings, dass die Verträglichkeitsaussage von Probegrößen beschränkt ist. Der Mensch häutet sich wie eine Schlange im Laufe etwa eines Monats am ganzen Körper. Kosmetiker empfehlen daher den Zeitraum von drei bis vier Hautzyklen um wirkliche Resultate an der Hautqualität zu erreichen. Eine einzelne Probepackung bringt dem Mann also die Information über den Duft und ob man Freund wird (also die Haut nicht allergisch negativ reagiert. Die Auswirkung auf die Hautqualität und damit die "richtige" Hautcreme und lässt sich leider erst in einem Vierteljahrtest herausfinden. 
Also entweder man hortet eine große Menge Proben oder es empfielt sich dann doch der Gang zu einer Kosmetikerin, die den eigenen Hauttyp bestimmt und verlässlich ein Waschgel oder eine Creme verkauft.
Testing sizes
Many grooming manufacturer give away testing sizes in magazines and in shops. That is nice since it offers the opportunity to try. These testing sizes are perfect for travelling though.
You should consider that the digestibility for your skin is limited. The human's skin on the whole body peels like a snake during the period of a month. Cosmeticans advise testing products over a period of three to four skin cycles to get solid results in skin quality. A single testing product gives the man some first information about the scent and whether the both of you become "friends" (meaning whether the skin disapproves or not). You can seriously judge the result for the skin's quality and the "right" cream for the skin after a three month test. 
So either you stock testing sizes like hell or you might go to the cosmetican, who finds out your skin type and sells reliably a daily facial cleanser or a cream.