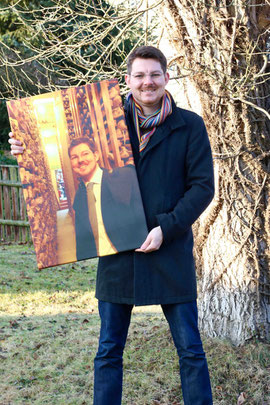 Eines der großen Highlights im großartigen Jahr 2015 war der Besuch beim königlichen Schuhmacher John Lobb im Herzen Londons. Dort erfüllte sich mein Herzenswunsch, diese Schuhinstitution kennenzulernen. Das Bild, das unsere großartige Assistentin Christine im Schuhgewölbe gemacht hat, erinnert mich jeden Tag daran. Men's Individual Fashion legt einen Fokus auf Schuhe und wir erweitern die Schuhbeiträge schrittweise. Den atemberaubenden Artikel über den berühmtesten Schuhmacher der Welt gibt es hier.
Schuhe sind die Basis jeder Garderobe. Matthias Vickermann, innovativer deutscher Schuhmacher aus Baden-Baden gibt im Interview mit Men's Individual Fashion Hinweise zur Schuhpflege im Winter. Er gibt jede Menge Tipps und Tricks aus der Schuhmacherschatzkiste, was man in der kalten Jahreszeit alles für seine Füße tun kann. 
Die Leinwand war ein Werbegeschenk der Fotofirma Webprint.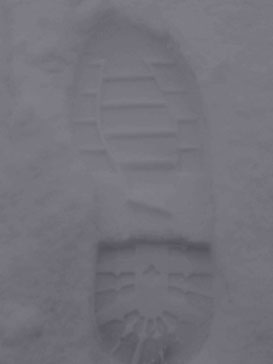 Follow your passion
One of the very highlights in the great year of 2015, was the visit to John Lobb bootmaker in central London. The dream to follow my passion and to learn more came true. Our lovely assistant Christine took the original photo, showing me in the Lobb last basement. The canvas is a daily reminder of it. Men's Individual Fashion is so much into shoes and we extend the shoes publications gradually. Here you find the breathtaking article about the world's leading shoemaker.
Shoes are the very basis of every wardrobe. You can get some advice on taking care of wintershoes from the Men's Individual Fashion interview with Matthias Vickermann, innovative bespoke shoemaker from Baden-Baden, Germany, disclosing a lot of tricks from the cascet what you can do for your feet in the cold season.
The canvas was an advertisement gift by the photo company Prentu.