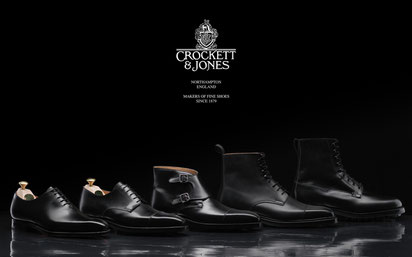 Es ist offiziell: James Bond wird im neuen Film, der am 24. Oktober in Großbritannien anläuft, sechs verschiedene Modelle des britischen Traditionsherstellers Crockett & Jones tragen.
Bereits im letzten Streifen "Skyfall" trugen den Agenten Schuhe aus dem Hause Crockett & Jones im Kampf für das Gute in der Welt und gegen seine eigenen Dämonen zum Erfolg.  Daniel Craig schätzt auch privat diese Schuhe. Spectre bietet also nicht nur eine spannende Fortsetzung der Bond Geschichte, sondern auch modische Hingucker. 
Men's Individual Fashion war im April bei Crockett & Jones in Northampton. Das faszinierende Porträt eines der besten Schuhhersteller der Welt, der als Familienunternehmen weltweit Standards für klassische Herrenschuhe gesetzt hat, erscheint bald ausführlich bei Men's Individual Fashion. 
Bis dahin gibt es in der Schuhkategorie Schuhinformationen.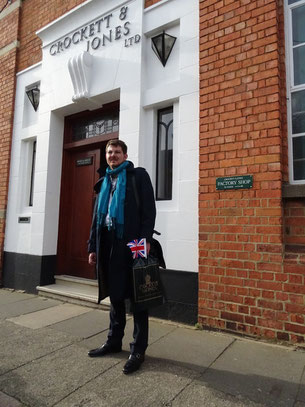 James Bond wears Crockett & Jones in Spectre
It is official: James Bond wears Crockett & Jones in the 24th movie of the popular agent series which will be in UK cinemas starting October 24. He will wear six models of the British traditional manufacturer. Already in the last movie "Skyfall" Daniel Craig, who is also privately a constumer at Crockett & Jones, wore these shoes as his basis to fight for justice in the world and faced his own demons. Spectre is, however, not limited to an exciting continuation of the Bond series, but fashion at it's best. 
In April, Men's Individual Fashion visited Crockett & Jones in Northampton. The fascination portrait of a family run company which set standards on a global level concerning decent shoes will be published soon at Men's Individual Fashion. 
In the meantime, please visit the shoe category.