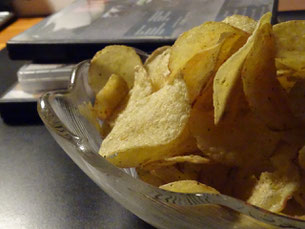 Charmanter Agentenfilm mit Aussage und viel Mode. Ich habe neulich auf Empfehlung eines Freundes "Kingsman" angeschaut.
Ich war gut unterhalten und habe mich über die schönen Anzüge und Schuhe gefreut. Im Film liegt das Hauptquartier des ultra geheimen internationalen Geheimdienstes "Kingsman" unter dem gleichnahmigen Schneider in Savile Row, der Schneiderstraße in London. Während Adidas Jacken und Sportschuhe platziert hat, hat der britische Hersteller Crockett & Jones klassische Stiefel für diesen Film bereitgestellt. Der Held Eggsy lernt unter anderem den Unterschied zwischen Oxford und Derby Schuhen und die Vorzüge eines Maßanzuges.
Die Geschichte eines Jungen, der sich zum Mann entwickelt und auf dem Weg dabei sowohl Mode als auch Verantwortung kennenlernt hat viel Spaß gemacht anzuschauen. Es ist ein frischer und trotzdem klassischer Film, den wir sowohl zur Unterhaltung als auch für Modeinteressierte sehr empfehlen. 
Für mehr Schuhinformationen schau doch mal bei Men's Individual Fashion Schuhrubrik vorbei. 
Movie recommendation: "Kingsman"
Charming agent blockbuster with message and a lot of fashion. Upon advice of a friend, I watched "Kingsman".
I had a great time and loved the nice suits and shoes. In the movie, headquarters of the ultra secret international intelligence service "Kingsman" is based below a tailor in Savile Row, the tailor street in London. Adidas placed sporty jackets and shoes in the movie, the British shoe manufacturer Crockett & Jones delivered boots. The hero Eggsy is taught the difference between oxford and derby shoes and introduced into the world of bespoke suits.
The story of a young boy who develops himself into a man and on the way learns a lot about fashion and responsibility was a pleasure to watch. It is a refreshing but classic movie which we strongly recommend both for entertainment and fashion interest. 
For more shoe information have a look at our shoe category.