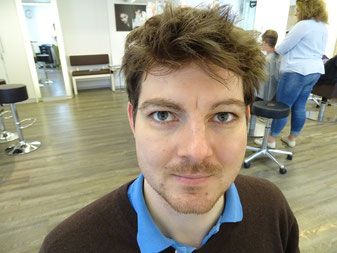 Eine Kurzhaarfrisur bringt es mit sich, dass ich etwa alle sechs Wochen zum Frisör gehen muss. Diesmal war es höchste Zeit, denn mein Haar war schon wieder viel zu lang geworden.
Ich habe mich mal beschwert, dass meine Haare so schnell wachsen, mein Frisör hat nur gemeint, ich soll doch froh sein, dass ich so dichtes und gesund wachsendes Haar habe.
Chris Paralikidis hat die große Gabe mich immer wieder herzlich zum Lachen zu bringen. Manche Dinge müssen einfach für immer Teil eines vertraulichen Männergesprächs bleiben.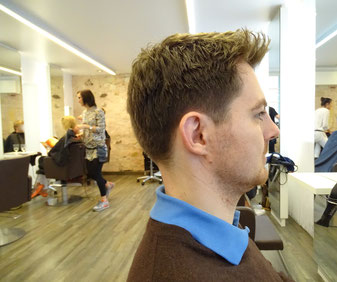 Who is more handsome?
A short hairstyle causes me to see my barber every six weeks. Today it was quite urgent, my hair were too long. Once I complained about the speed my hair used to grow, he simply replied I should be grateful having thick and well growing hair.
Chris Paralikidis has an unique talent for making me laugh by heart. Some things, however, have to stay subject to a confidential men's conversation.