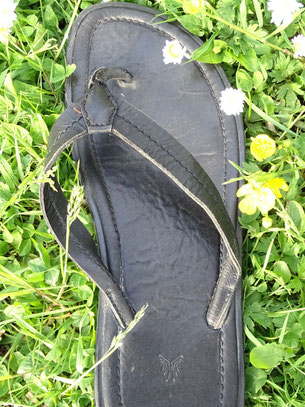 Es ist eine Herausforderung Flip Flops zu finden, die bequem sind und die nicht nur nach Plastik und Badeurlaub aussehen. Diese von Zara sind durchaus auch stadttauglich und leisten mir gute Dienste. 
Relaxing in the summer
It is a challenge finding flip flops, which are comfortable and do not look like plastic and swimming holidays. These ones from Zara are indeed suitable for town and serve me well.