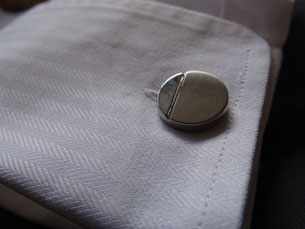 Beim Vatertag/Herrentaggewinnspiel haben wir gefragt, was eine Umschlagmanschette/ französische Manschette ist. Die richtige Antwort war eine Manschette mit doppelter Stofflage für Manschettenknöpfe.
Men's Individual Fashion verloste in Kooperation mit Eterna unter allen richtigen Einsendungen fünf Hemden.

Correct answer father's day/ men's day winning quiz

On the occasion of the father's/men's day winning quiz we asked what a double cuff/French cuff is. The correct answer was an extra long shirt cuff, worn folded back. 
In cooperation with Eterna Men's Individual Fashion ruffled among all correct submissions five shirts.