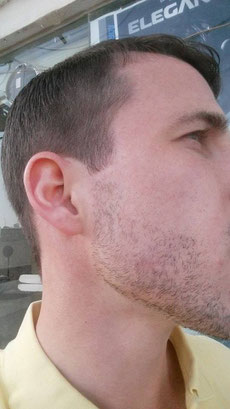 Den Bart kann man als Vollbart, als Schnauzer oder Bart an der Wange tragen. Den an der Wange in einer horizontalen Linie geschnitten Bart nennt man "Emirati cut". Ist vielleicht nicht für wirklich jeden Anlass geeignet, sieht aber jedenfalls für die allermeisten cool aus. 
Grooming: The "Emirati cut"
The beard you can wear as full beard, moustache or beard on the cheek. The horizontal cut beard is called "Emirati cut". Maybe not the perfect beard for each and every occasion, but is looks cool for most occasions.