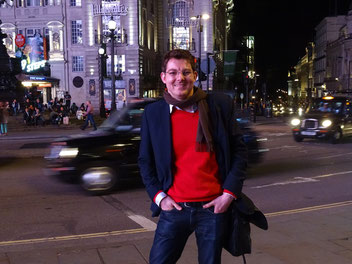 Zwei intensive Wochen in England gehen zu Ende. In geschäftigen Coffeeshops sind viele der kurzen Posts entstanden, London ist voller Leben. Die Frage des Barista "How are you today, Sir?", konnte ich fast immer mit mit einem ehrlichen "I am great mate, thanks" beantworten. Men's Individual Fashion war in unzähligen Geschäften, auf Presseevents genauso wie bei persönlichen Werkstatt- und Fabrikbesuchen.
Wir fühlen uns inspiriert und sind beeindruckt. Wir freuen uns sehr die Erlebnisse, Geschichten und Bekanntschaften mit unseren Lesern zu teilen. Die längeren Artikel erscheinen nun schrittweise. Viele Hersteller haben uns einen sehr persönlichen Einblick in ihre Arbeit erlaubt und um dieses Vertrauen zu wertschätzen wird es etwas dauern bis die Artikel mit der nötigen Sorgfalt veröffentlicht sind. 
Vivid cosmopolitan place
Two intense weeks in Great Britain come to an end. In busy coffeeshops many of the shorter posts were written, London is full of life. The question of the barista "how are you today, Sir?", I used to answer with an honest "I am great mate, thanks". Men's Individual Fashion visited many stores, was both at press events and at individual workshop and factory visits. We feel inspired and impressed. We are glad and feel honoured to share the experiences, stories and acquaintancies with our readers. The longer articles, reports and portraits now are to be publishes one after the other. Many manufacturers kindly granted a very personal insight into their work. To value his confidence it will take a while to publish the articles with appropriate care.