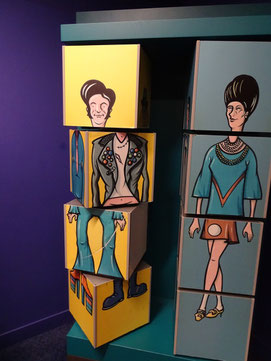 Jeder Mann steht für etwas. Jeder Mann ist einzigartig. Ob als Rocker, klassischer Typ, Skater oder ganz anders. Es ist wichtig, zu wissen, wer man ist und den Stil anzupassen. In der Schuhhauptstadt, Northampton, hat man das verstanden. Das Bild entstand im Schuhmuseum.
What kind of man are you?
Every man represents something. Every man is unique. Whether he is a rocker, a business man, a skater, or a completely different kind of man. It is important to know yourself and to adjust the style. In the shoe capital, Northampton, they are aware of this. The picture I took in the shoe museum.