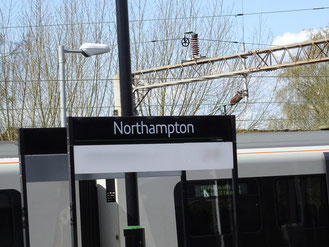 Northampton ist die Schuhhauptstadt. Hervorragende Hersteller gibt es auch in Mailand, Wien, Budapest, Limoges, Port Washington und Middleborough/USA, aber in Northampton sind die meisten der weltweit bedeutenden Hersteller klassischer Schuhe für Herren versammelt oder haben ihre Wurzeln.
Northampton ist ein vielfältiger und charmanter Ort, der mir viel Freude macht. Morgen ist Men's Individual Fashion bei Crockett & Jones zu Gast. 
The shoe capital
Northampton is the travel destination no.1 for shoe lovers. You can also find extraordinary shoe manufacturers in Milan, Vienna, Budapest, Limoges, Port Washington and Middleborough/USA but in Northampton most of the globally relevant classic shoe manufacturers for gentlemen gather or have their roots.
Northampton is a diverse and charming place where it is easy to have a good time during a shoe visit. Tomorrow Men's Individual Fashion will visit Crockett & Jones.