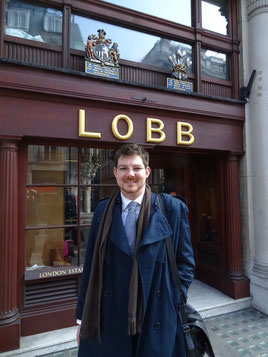 Men's Individual Fashion hatte heute das Privileg John Lobb zu besuchen. John Lobb ist der berühmteste Schuhmacher der Welt und hat sein Geschäft in der St. James Street in London. Wir haben die Werkstätten erlebt und sind immer noch ganz fasziniert von diesem Teil britischer Geschichte, Tradition und Handwerkskunst.
Das Porträt erscheint in einiger Zeit auf www.mensindividualfashion.de. 
The most holy place in bespoke shoe world
Today Men's Individual Fashion had the privilege to visit John Lobb. John Lobb is the most famous shoemaker on earth and has its place of business in St. James Street, London. We experienced the workshop and are still captivated by this part of British history, tradition and craftmanship.
The portrait will be published in a while at www.mensindividualfashion.com.