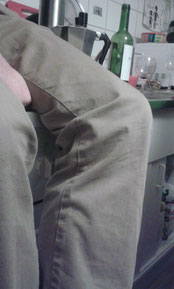 Die Chino Hose passt fast immer. Ob beim Ausflug, bei lockeren Business- veranstaltungen oder bei geselligem Beisammensein. Pflegeleicht und locker ist sie im Frühling das richtige Stück.
Classics; The chino trousers
The chino trousers is always appropriate. On walks, at casual business events or when meeting friends. It is easy to take care of and it is the best choice for the spring.