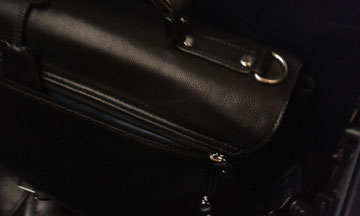 Auf dem Rückflug von Berlin sitzt ein Geschäftsmann neben mir, der eine schöne Aktentasche dabei hat. Ob mich die störe, weil sie neben mir liegt? Nein, im Gegenteil, ich will den Hersteller wissen!
Wir trinken ein Bier zusammen und stellen fest: Tasche, Uhr und Schuhe, das ist auch was für Männer.
"This is not just a ladies thing"
On my flight back from Berlin a businessman sat next to me who carried a nice briefcase with him. Whether his briefcase bothered me? No, to the contrary, tell my the manufacturer! We had a beer together and concluded: Briefcase, watch and shoes, this is also a men's thing.