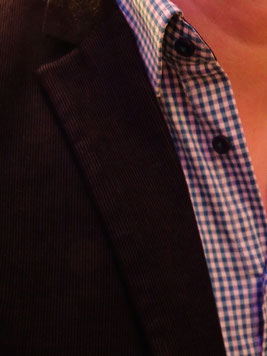 Kord ist ein stabiles Material mit dem gewissen Etwas. Kord sieht fast immer vernünftig aus, ohne zu stark aufzutragen. Der Kenner kombiniert sie dann auch noch geschickt, hier mit einem Karohemd. 
Fabric: Every lord wears cord
Cord is a stable fabric and quite something. Cord nearly always looks decent, without overdoing of course. The connaisseur matches it smartly, here with a check pattern shirt.