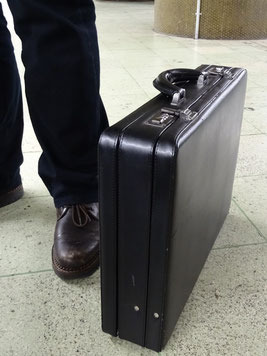 Der Bürokoffer erinnert an Banken. Er eignet sich für konservativere Branchen und Herren im reiferen Alter. Für den jüngeren Büromann bieten sich spezielle Umhänge- oder Aktentaschen an.
Accessories: The briefcase
The briefcase refers to bankers. It is perfect for more conservative positions and mid age gentleman. For younger businessman a shoulder bag or more fashionable briefcase is appropriate.