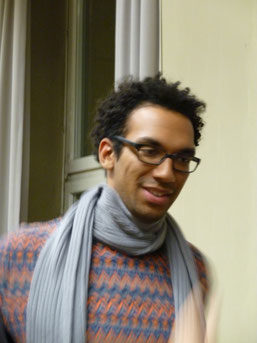 Der Transitbereich des Istanbul Flughafens ist wahrlich eine Attraktion. Viele Männer in traditionellen afrikanischen und arabischen Gewändern mit viel Farbe sah ich letzten Herbst dort. Doch auch im Alltag in Deutschland gibt es modebewusste Männer, deren Stil etwas über ihre Herkunft aus der Ferne aussagt. 
Top notch: The traditional man
The transit area of the Istanbul airport is indeed quite something. Many men in colourful traditional African and Arabic robes I saw there last autumn. In German daily life you might find fashion-concious men as well, having adjusted their stlye a little to a background from abroad.