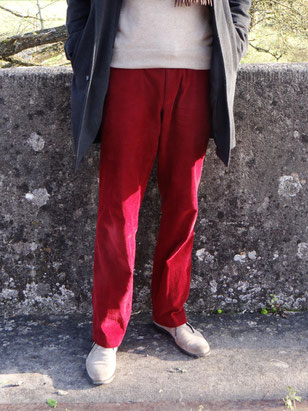 Warme Farben und gute Schuhe sieht man in Brüssel oft. Der etwas abgenutzte Chic manches Stücks macht Belgien und die dortige Mode authentisch. Vor allem die roten Kordhosen sind legendär. 
Looking abroad: Belgium
Warm colours and fine shoes are omnipresent in Brussels. The worn look of some garments adds authenticity to Belgium and the local fashion. Particularly the red cord trousers are legendary.