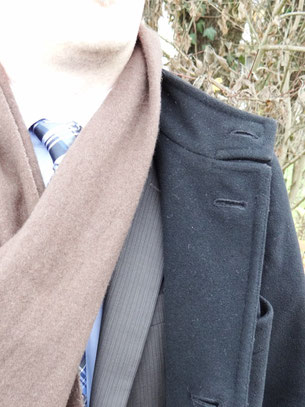 Der Büromann weiß um die Macht der Kleidung auf sein Umfeld und sich selbst. Sorgfältige Pflege seiner Kleidungsstücke und insbesondere seiner Schuhe bringen ihm die wohlwollende Aufmerksamkeit seiner Kollegen. Für ein forderndes Büroleben nutzt er viele kleine Hilfsutensilien und Accessoirs um stets gut auszusehen und sich frisch zu fühlen. So strahlt er Kompetenz und Selbstsicherheit auch bei vollgepackten Arbeitstagen, Reisen und Überstunden aus.
Style: The business man
The business man knows the power of fashion towards his environment and in himself. Conscientiously taking care of his business wardrobe and particularly about his business shoes result in complimenting attention of his colleagues. For a challenging life in office he uses many little support items and accessories to always look good and feel fresh. Thus, he personifies competence and self esteem even in case of busy days, travelling and long office hours.