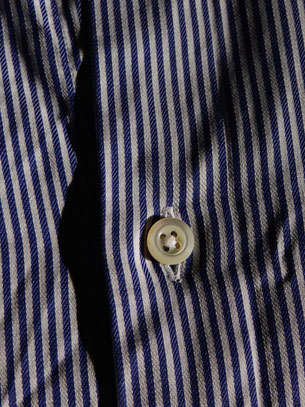 Das Hemd ist so etwas wie das Markenzeichen gehobener Herrengarderobe. Ausser vielleicht in einer Rockerbande ist es niemals unangebracht. Unzählige Muster, Materalien und Hemdvarianten passen zu jeder Körperform, Typ und Anlass.  
Basics of manly fashion: The shirt
The shirt is the hallmark of delicated men's wardrobe. Despite in a rocker gang, it is never inappropriate. Innumerable patterns, fabrics and shirt designs fit every body shape, type and occasion.