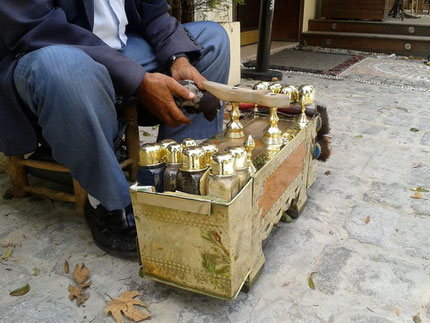 Modegefährten: Der Schuster
Männermode lebt von Schuhen. Daher ist ein guter Schuster ein wichtiger Gefährte.
Idealerweise repariert ein Schuster nur Verschleissteile. Die Pflege ist dem Träger vorbehalten.

Fashion advisors: The shoemaker
Men's fashion is based upon shoes. Therefore a decent shoemaker is an important companion. Ideally a shoemaker repairs only subjects to regular wear and tear. Taking care is the privilige of the owner.