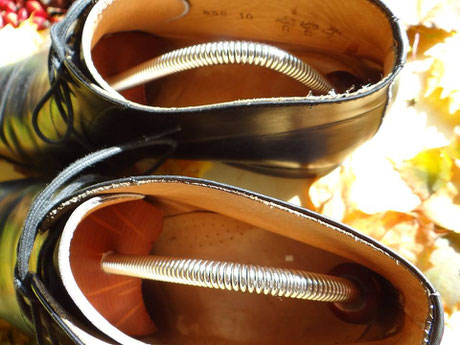 Schuhkunde: Der Herbstschuh
Wenn es kälter und immer mal wieder nass wird ist es Zeit für den Herbstschuh. Dieser sollte in erster Linie nach unten wärmen, also keine Ledersohle haben. Mit der richtigen Lagerung und Pflege kann der Schuh bedenkenlos Regen und Schmutz trotzen.

Shoe lesson: Autumn shoes
When it gets cold and wetness occurs regularly, it is time for autum shoes. Above all, it shall warm up the sole, therefore a leathersole is inconvenient. Stored right and looked after properly the shoe can resist regularly rain and dirt.